Techem AG
elysio has developed Techem Energiemanagement (www.techem.com), a solution for installation, maintenance, read-out and administration of RF-heat cost allocators. Techem is the leading global provider of energy services for the real estate business. With the elysio solution all counter values are read out automatically from Siemens hardware in field and transferred to the Techem datacenter.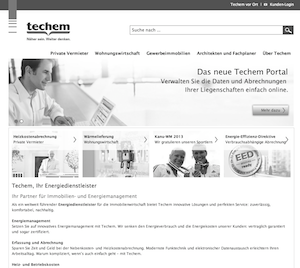 This solution is half internet-based and half based on a (fat) Java Client.
If you want to consult our customer please call Thorsten Fröhlich (Director) under +49 40 530464-0.